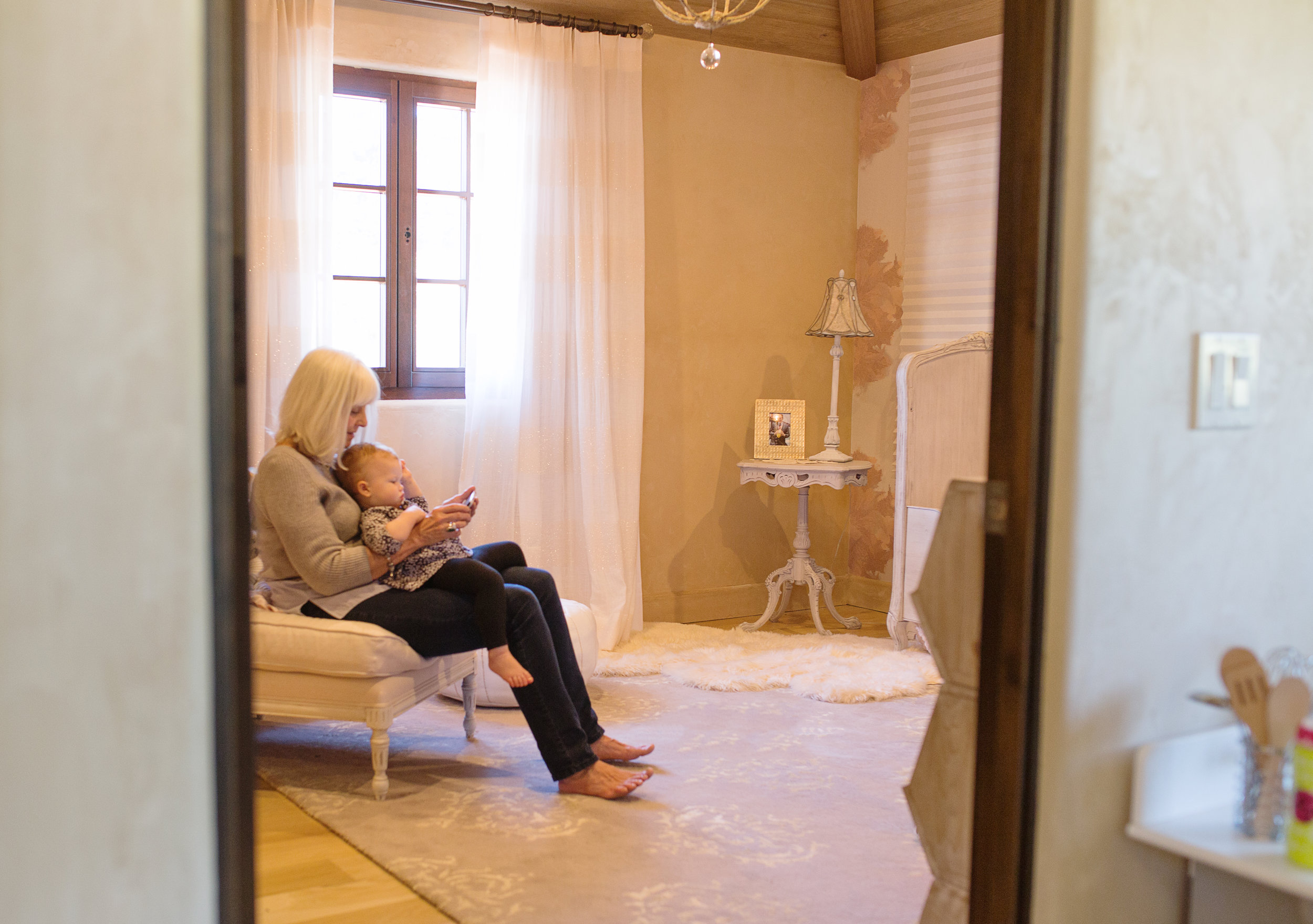 What is an in-home newborn lifestyle session…
Newborn in-home lifestyle sessions take place in the comfort of your own home. During the session we will document special moments of love and connections with baby and family members… parents, siblings and even grandparents if they are there. your furry family members are also welcome to join in.
The session will be laid back and more casual than a studio session. We will not be using any studio props or backdrops instead we will be using your home, your couch, your bed, the nursery etc.. as the backdrop. It's more of a photojournalistic style of photography. Less posing and looking at the camera and more of family interactions with baby. Baby is mostly swaddled or in diapers and we take photos around your house. For these types of sessions, I use all natural lighting, so it's best to have a nice airy room with indirect natural light. Lifestyle newborn sessions are the perfect way to capture your new baby in your home in a relaxed way.
What should the baby wear?
I prefer babies dressed very simply in plain onesies, muslin swaddles, or just diaper - whatever their comfort level is.
Do you use props or pose the baby like you would in the studio?
In-home newborn sessions are captured in an organic and lifestyle fashion. Rather than posed newborn shots, I love to capture the relationship between the new baby and his/her parents and siblings. This doesn't mean that I won't take individual photographs of the baby and capture some great detail shots of his/her little toes and fingers. I will capture baby alone as with family members.

How long are these sessions?
A typical lifestyle newborn session takes 2-2.5 hours. When it comes to a newborn session, the baby is in charge, so we allow time to enough feeding and diaper changing breaks. :)

What can I do to prepare for the session?
This is such a special time in your family's life. There will be so many emotions during the shoot—love, excitement, wonder, amazement. It will be tough, but try to relax! I have been photographing newborns for over 10 years so I will take your baby's lead and allow him/her to be the focus of the shoot. If your baby cries, or poops, it's okay. I promise! Once you have booked a session I will send you more details on how to prepare for your session.